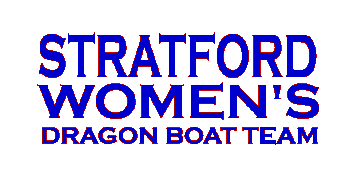 Established 1997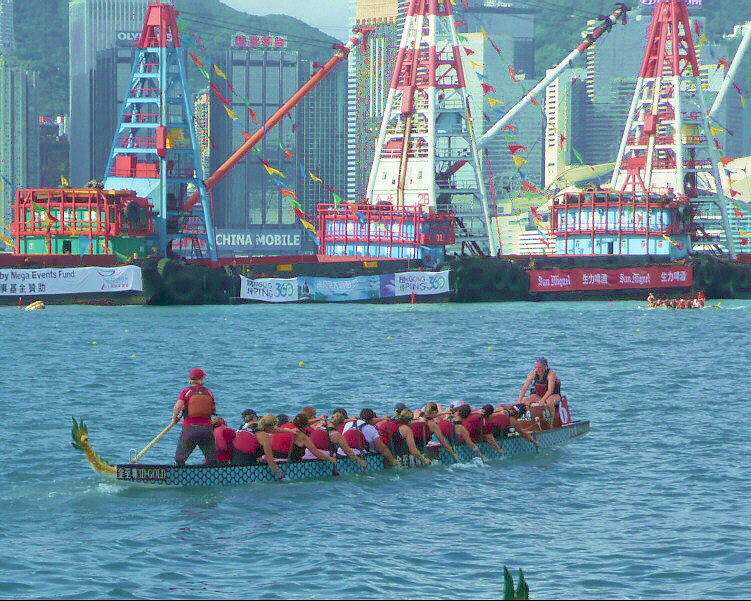 Stratford Women at the 2012 IDBF Club Crew World Championships in Hong Kong
STRATFORD WOMEN'S TEAM
GOING THEIR 24TH SEASON!!
One of the longest existing Women's Team in North America!



The Stratford Women's Dragon Boat Team will starting their 2019 on-water season on Tuesday, April 9 at 7pm. Still accepting paddlers for the crew. Looking for a solid commitment to train. No experience necessary. Anyone interested in joining the team, contact Ruth rthlacey@gmail.com



BACKGROUND:

      The Stratford Women's Dragon Boat Team was put together in the spring of '97 by paddlers after participating at the First Annual Dragon Boat Festival the previous fall. The team made a successful entry into the Ontario Dragon Boat race circuit and finished that year by winning the Women's Cup at the Great White North Dragon Boat Challenge at Ontario Place Toronto.

      Now going into their 24th year, the Stratford Women's team is one of the longest existing all-female dragon boat team in North America. While usually racing against mixed teams, the crew can hold their own against the mostly bigger and stronger crews The team is looking forward to the 2019 season. The team is currently in their off-season dryland training and will be back on the river in April 9. They are always looking to take on new paddlers throughout the season. Interested paddlers need to commit to a two to three day per week practice schedule. Although some of the expenses are covered through fund-raising and sponsorship, paddlers individually have team fees and other expenses. Anyone interested should contact coach Ken Gene kgene@rogers.com or contact Ruth rthlacey@gmail.com

.


HONG KONG 2012
FACEBOOK PAGE
back to Stratford Dragon Boat Club
---
Stratford's Original Dragon Boat Racing Team
Webmaster is Ken Gene - kgene@rogers.com
last updated March 5, 2019