HEAD COACH'S PROFILE: KEN GENE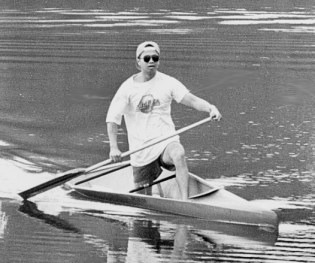 Ken Gene is credited as one of the key people who introduced the sport of dragon boating to the City of Stratford. As Event Director of the Stratford Dragon Boat Festival for 1996-1998 he has helped to make the event the largest dragon boat festival per capita in North America. As well, he is the founder of the first 1000 metre dragon boat event in Canada - Wildwood 1000 Dragon Boat Challenge, that was held between 2000 to 2002. Ken was also an advisor to Thunder Bay Dragon Race Festival.

Ken was a former competitive sprint paddler with the Burloak Canoe Club out of Oakville from 1989 to 1997. He is also one of the founders and current president of the Stratford Dragon Boat Club. With the help of the members of the Stratford Dragon Boat Club, Ken has provided the training for the majority of the competitive paddlers and steerspersons in the Stratford area. As an active promoter of paddling sports, he has initiated high school dragon boat and war canoe programs.

Ken's 2013 coaching staff includes Don and Gwen Kirkpatrick, Dave Stock, Ben Gerber and Yanick Bourassa.
club home | history | membership | services | training | fall paddling | Dragons of Steel
Stratford Women's Team | Stratford Sirens | head coach | school programs | links